Solutions we
Provide
OpenFactor is a technology company that provides innovative and cost-effective solutions and services that address business challenges and help organisations unlock customer value.
MInsure is a cloud-based micro insurance solution platform built to address the needs of emerging SME businesses that provides insurance products for low-income people.
The platform provides functionalities that cater for every aspect of micro-insurance service delivery which include product setup, agent on-boarding, quotes, customer on-boarding, policy administration, premium collection and claim administration.
It also provides a robust analytics capabilities offering, an unrivaled business insights and a 360 degree view of business performance matrices.
Core Modules Includes:
Policy Administration

Collection and Payment Processing

Claims Processing

Product and Covers Management

Agents and Sub-Agents Management

Customer Management

Users Management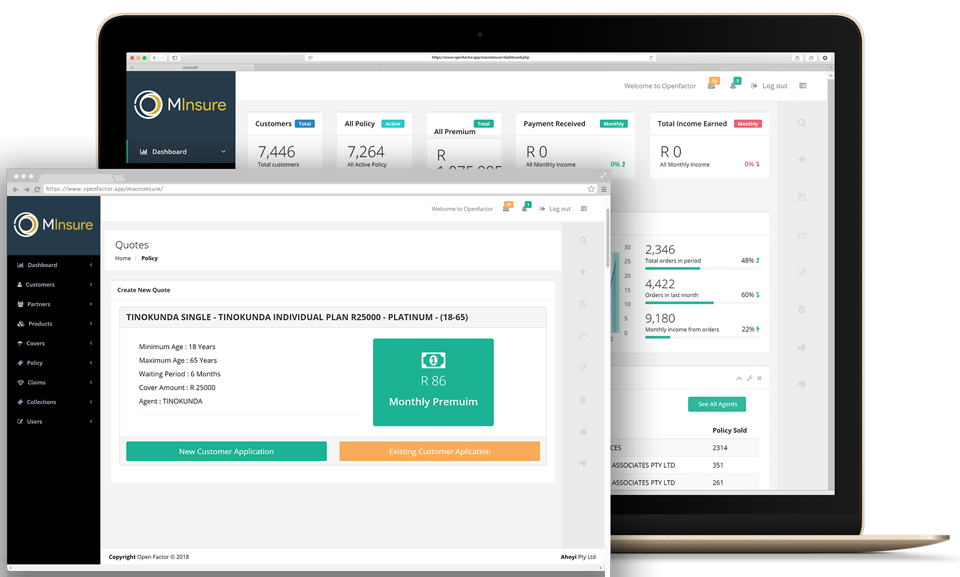 OpenLMS is a robust, scalable and user-friendly e-learning platform that empowers training departments, sales leaders, safety and compliance managers, and HR teams to collaborate, author, globally distribute, and track web-based training courses. organization can schedule and track instructor-led courses. Learners of all abilities and positions, employee, franchisee, partner, or customer gain anywhere, anytime have access to a library of self-paced courses within an intuitive user interface that is consistently delivered on the platform.
Core Modules Includes:
User Management Module

Assessment & Testing Module

Courses & Programme Management Module

Report & Analytics Module

Learners Certification Management Module

Content Administration Module

Management Module

Communication & Notification Management

Help Facilities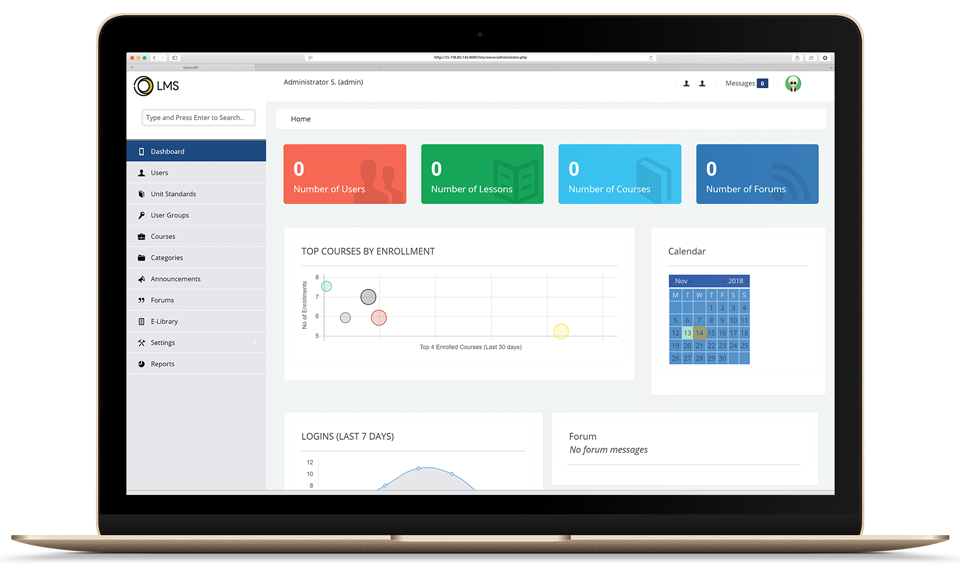 FinSys is a robust, secure and cost effective digital, community and agency banking platform with modular service-oriented architecture that provides a comprehensive range of functionalities required to deliver financial inclusion.
Built on the Apache Fineract engine, FinSys supports multi-entity, multi-currency and multi-lingual capabilities. It has a complete range of independent business modules which operate within an integrated framework. This allows financial institutions to rollout new financial services in a most cost-effective way.
FinSys supports lending, investment account with support for fixed and recurring deposits, savings and current accounts, standing instructions, account transfers and provide support for a mix of deposit and credit products. Flexible interest, charges and fees management.
FinSys provides a comprehensive agency banking modules with functionalities that includes agent management, till management, fees,charges and commission management, transaction manager that support micro-loan, transfer, bill payment, ewallet etc.